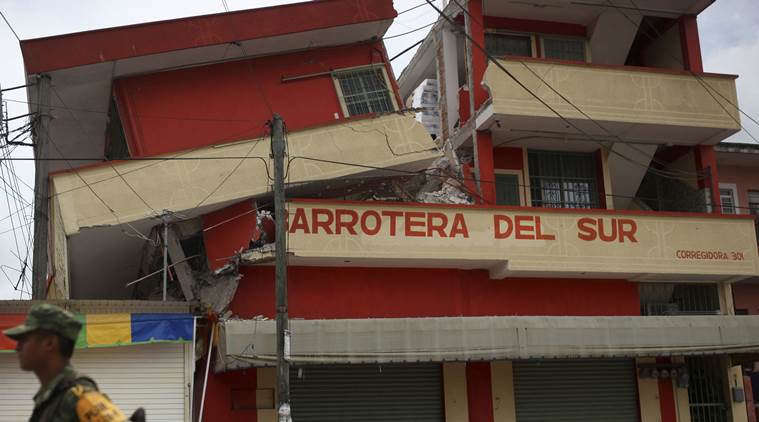 1. One of the most powerful earthquakes ever recorded in Mexico struck off the country's southern coast, toppling hundreds of buildings, triggering tsunami evacuations and sending panicked people fleeing into the streets in the middle of the night.
2. A soldier walks by a partially collapsed structure in the town of Matias Romero, Oaxaca state, Mexico, Friday, Sept. 8, 2017.
3. The number of casualties from the massive earthquake in Mexico has increased to at least 90 till Sunday after the emergency services in the southern state of Oaxaca confirmed that 71 people had died in the state alone.
Click on the link and read full article : Read Full Article