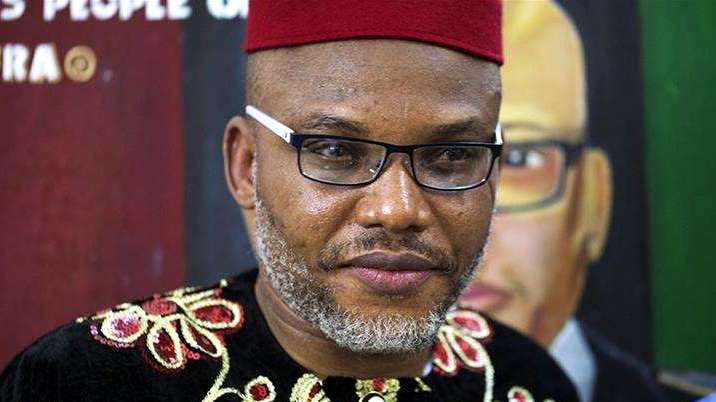 1. The letter published by Punch newspapers also quoted Mr. Kanu's brother, Emanuel Kanu, as saying that only his brother (Nnamdi Kanu) could disclose his whereabouts.
2. Before Mr. Ejiofor alleged that Mr. Kanu was abducted, a letter reportedly written by Mr. Kanu quoted the IPOB leader as saying that he could not attend a meeting scheduled to hold on September 19, with leaders from the South-east geopolitical zone.
3. Ifeanyi Ejiofor, in an application filed at the Federal High Court, Abuja, asked the court to compel the army to produce Mr. Kanu, leader of the pro-Biafra separatist group, IPOB, in court.
Click on the link and read full article : Read Full Article