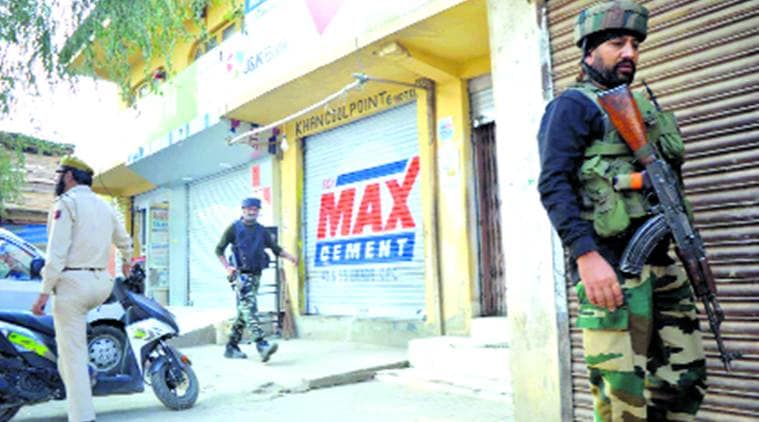 1. THE Police blamed Hizbul Mujahideen militants for two bank robberies in south Kashmir's Shopian and Anantnag districts in the last two days and identified five local militants as being responsible for the incidents.
2. Police said that the militants were recognised from CCTV footage inside the bank branches and from human intelligence network.
3. Approximately Rs 7 lakh was stolen from two branches of J&K Bank when unidentified gunmen barged into Ratnipora branch in Shopian and Marhama branch in Anantnag district.
Click on the link and read full article : Read Full Article