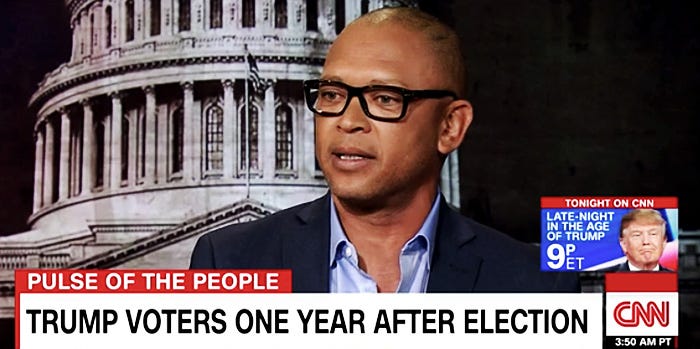 1. Now they're all backing the Republican tax plan, which seems to be a reimagining of Robin Hood where he wears a pinstripe suit and skips around Wall Street throwing out tax breaks to multinational corporations and wealthy heirs.
2. This morning on CNN's New Day, for example, one Trump-supporting panelist offered that if Jesus Christ told him Trump colluded with Russia, he'd still defer to the president on whether or not it was true.
3. So is the notion that Trump is draining the swamp with his merry band of millionaires, like Steven Mnuchin, the Treasury Secretary:.
Click on the link and read full article : Read Full Article